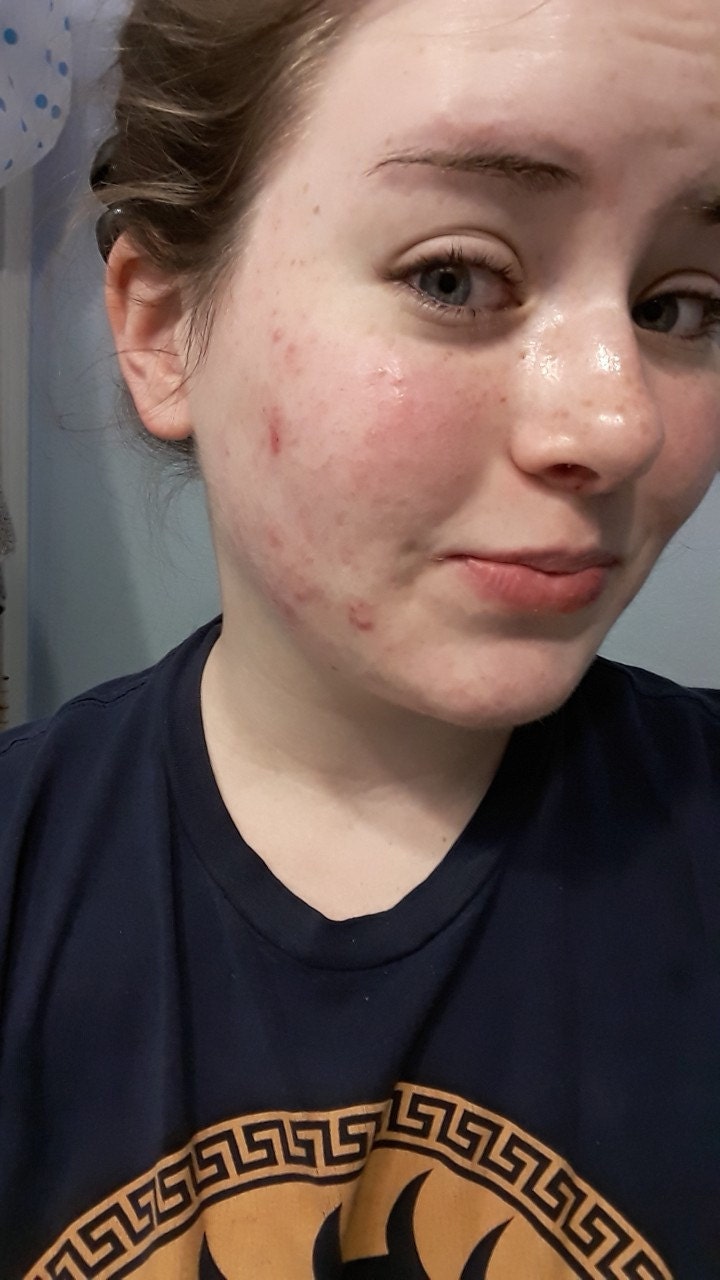 Hello!
I am so thankful for all y'all're doing, and I would LOVE to share my story with y'all to properly thank y'all!
I had cystic acne for almost a year before I went to the dermatologist (because I thought I could fix it on my own, but that didn't happen). He prescribed me an off-brand of Accutane, and I had to go through this HUGE process before I could start taking it. 
I had to sign up for this online program that made me promise I wouldn't get pregnant (because the medicine was so intense it would cause the baby to be born with severe birth defects), and I had to get blood work and pregnancy tests done before each appointment. It was a huge hassle, and that doesn't even cover the side effects of the medicine. 
My whole entire body felt so dry no matter how much water I drank, my nose and lips were so chapped that they would randomly tear and start bleeding and not even Vaseline would help, my arms broke out in a rash. Even though it did clear out some of my acne, it still made my face red, swollen, and very painful. This all happened within a span of four months.
We had a really great friend over one weekend, and she noticed the rash on my arms and how bad the skin on my face looked and offered to let me try the Golden Tallow. 
 I am not kidding when I say that I saw a bigger difference in 30 minutes of using the Golden Tallow than I saw in four months of taking the Accutane. 
My Mom bought me the Blemish Balm the next day, and I have been using it religiously since the end of April then.
The pictures below were taken FIVE days apart and I have never been so happy with my skin!
Thank you so much for making these amazing creams. I cannot count how many people I have told to buy this cream since my skin has cleared up, but I have been telling anyone who will listen.
Thank you so much!
Abby Smith